"Computers have been a part of my life for as long as I can remember."
– Ben Schneider, ITGUYS founder and computer engineer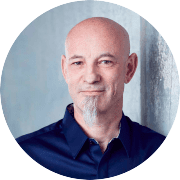 How it all began, ITGUYS founder and director Ben Schneider explains…
My father was working with computers as far back as 1956, long before silicon chips and microprocessors were invented.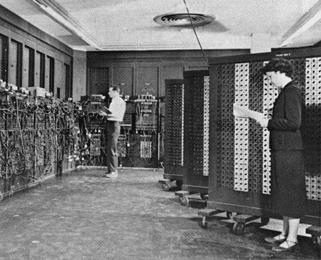 A computer room my father would have worked back in 1956.
In 1980 he bought an Apple II (yes, one of the computers that came with floppy disks!) He wrote me a program that produced a revised league table when I input the football scores. Of course, I thought this was very cool – ever since then, I've had a fascination with all things IT.
In the late 80's I wrote a database for Friends of the Earth before going on to qualify as a fully-fledged IT professional. That's when I discovered the internet, email and search engines and my life as a computer guy really began to take off.
I loved it so much that I wrote an early book on how to use the internet "The Internet in Plain English". Around the same time I was working as a freelancer, then after gaining my MCSE*
In 2000 the time came when I wanted to spread my wings and set up my own company.
I started small – just me, a computer, bicycle, mobile phone and an urge at a cellular level to fix IT problems and help people. I printed 5000 flyers and within minutes of delivering them to local homes, I began getting phone calls for work. ITGUYS grew steadily, moving into business and organisation support over the next 10 years and we now support over 100 businesses in London.