An emerging center for new businesses and ideas, Silicon Roundabout is home to many startups.
If you're a Shoreditch business, we've helped local companies like yours thrive by offering innovative IT support. 
We know that your business is growing and changing, and we want to help it grow by supporting you with the best managed services. We understand how important it is to have a local team of experts available to provide quick and efficient IT support in Shoreditch or any other part of London. 
Our location makes us easily accessible for meetings or consultations regarding IT help services in Shoreditch, or even in nearby Whitechapel, Moorgate or Farringdon. In this age of technology, there is still value in having experts who can offer insight with personal connections to the communities they serve. 
As your business grows, it can become harder to maintain your IT systems, which can result in expensive downtime, lost productivity, and unhappy employees. Hiring a full-time IT member of staff is often not financially feasible and will take resources away from other priorities. Outsourcing your IT support services allows you to free up internal resources for more important tasks and focus on growing your business instead of worrying about a broken computer or cyber-attack.
ITGUYS is a managed services support company with a focus on delivering value.  Founded in 2005, we are the trusted IT partner for many forward-thinking businesses in and around Shoreditch. 
Our team of professionals will work closely with you to identify opportunities for improvement and align your IT strategy with your business goals. We then implement actionable solutions tailored specifically for you that will help you achieve those goals while reducing costs and increasing efficiency. 
We understand that every business is different and will have individual needs, so we work with you to create a tailored process to help get the most out of your investment. Our bespoke discovery and audit process shows you how we approach working with any business, in order to create a consistent process that covers all the bases of your IT strategy.
To learn more about how this process works go to our page 'Managed IT Services', where you will find a detailed visual explainer.

Frequently Asked Questions
Our office is in Manor House, next to Finsbury Park. When we need to visit a client its either by tube or bicycle. 
What is a managed service contract?
Why do companies outsource their IT?
We work with businesses like yours as a managed IT services provider. They love working with us, so much so that they've prepared testimonials just like the ones below to share their experience:
ITGUYS act as our strategic partners, understanding the role IT plays in our business. We can now properly develop our IT roadmap, safe in the knowledge that our IT partner understands the direction in which we are heading.
With the ITGUYS team's guidance and input, we were able to migrate all of our systems into the cloud and work from anywhere with a very strong emphasis on cyber security.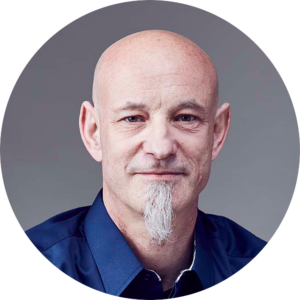 If have any questions about how we can support your business, he is the person to ask. 
Ben is passionate about IT and supporting businesses to grow through the clever use of technology and software.
Book a 15 minute consultation for some friendly advice from someone who now supports over 100 businesses in London alone.