"I have known Ben and his team for six years. As my business grew, so did his! Throughout, I've found ITGUYS to be helpful, responsive and committed to providing a high-quality service. As a company, they focus on clients' needs and have worked with us to come up with practical and cost-effective solutions. Recently, they helped us navigate the choppy waters of securing Cyber Essential Plus accreditation. They made a seemingly impenetrable process (almost) bearable and I highly recommend them."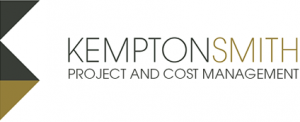 "We are a busy project management and quantity surveying company working on mid-sized building developments. As our needs for data and computer management have increased, so too have ITGUYS' responsibilities in our organisation. There has been no computer task beyond their remit thus far, whether building bespoke laptops for us, remoting in to handle problems pretty much instantly or advising us on how to manage the next stages of company growth. Plus, they're just very nice and decent people. We would and do recommend them to any business looking to set up an IT department off-site."

"Ben is a very knowledgeable person. He set up the IT system from scratch, kept it straightforward (which is a relief) and worked really hard in 3 locations plus laptop. He is always on hand to remote in. Can't fault him or the company."

"We are a small 5 user business. ITGUYS have been supporting us for just over 12 months. It's like having an on-site IT department, they support and solve our problems quickly and efficiently. If you are a small business, their friendly and helpful support is amazing."

"Jon Sheaff & Associates have been supported by ITGUYS for over five years. Ben and his team have helped my business cope with the growing pains of a business development and to implement a robust IT environment for the Practice, with solid security and backup solutions. Whenever there has been a problem, ITGUYS has responded rapidly, with enthusiasm and good humour. They provide indispensable support and having them onboard gives me the assurance that we need to build our business."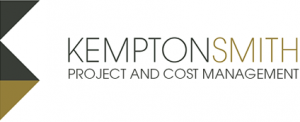 "ITGUYS' dynamic team is part of the glue that keeps our business running smoothly. Their remote support app means they provide rapid support when we need it and are happy to jump in when we need a visit. Their advice and input have really helped us maximise our efficiency, keep our data safe and allow us to get on with growing the company."

"ITGUYS has been supporting Rosewood since 2014, taking over from a previous IT support company. When Ben, the owner, found out how much we were paying for our hosted email package, he quickly convinced us to switch to Microsoft Office 365, which halved our annual email costs in one go! Whenever there is a problem accessing our key data, especially the accounting package, the ITGUYS support team quickly identify the problem and keep us up and running – crucial for the smooth running of our business."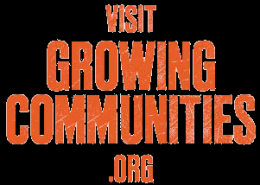 "ITGUYS has been supporting Growing Communities since 2011. For small non-profit businesses such as ourselves – IT systems can often be challenging to resource and manage efficiently. Thankfully with the advice and support from the ITGUYS team over the years, we've put in place new IT products and systems to allow us to work in more streamlined and effective ways. As well, their helpful team are able to fill the gaps in our skills and knowledge and get problems solved quickly anytime we need assistance. In January 2018 they helped us migrate our email to Office 365, it was a well-managed process and we're really enjoying the improved flexibility it offers our team. ITGUYS also helps us think ahead – flagging up potential issues, suggesting solutions and generally ensuring we're well resourced, secure and efficient in our IT needs."
Hop on a call with our top techie Ben to discover what we can do for your business (no hard sell – we promise).